Manufactured in our state of-the-art facility in Finland, Levanto segmented diamond blades, are a perfect choice for cutting core samples.
New, Multilayer Technology Each diamond segment consists in 9 alternating, vertical layers with different matrix composition, offering optimum meterage of cuts per blade.
High Performance Saw blades ✓ clean and precise cutting ✓ fast and chip free ✓ longer tool life ✓ innovative design ✓ silent steel core to lower operation noise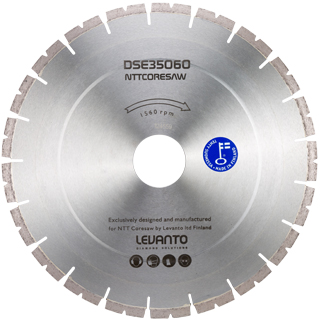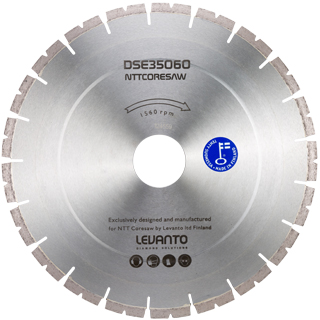 Other sizes available on request
Custom made in Finland
Type:
Stinger-F / soft
Stinger-FC / medium
Stinger-C / hard

Segment size:
46 x 2,8 x 11 mm (14,17 x 0,11 x 0,43 ")

Ask about this product
Fields marked (*) are required.