Diamond solutions since 1937
For 85 years, Levanto has been developing and manufacturing high quality drilling tools for the mineral exploration industry. Products that are designed and tested in close co-operation with end- users in order to meet today's drilling and cutting demands.
Levanto tools are guaranteed to conform to all market requirements due to many years of experience.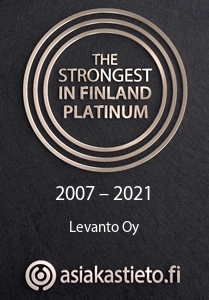 ---
Custom made tools
Our technical support team welcomes any request, idea or concept of special tools for any drilling application. As a Leader in Tool Technology, Levanto knows every application is unique. Our Custom Designed facility can work from your drawing to manufacture any tool to your specifications. If you prefer, our experienced engineers can diagnose your needs and design the tool that is "Precisely Right" for your specific application.
Our goal is to serve you with the highest quality tools and "Turn Precision into Value".
---
Success through co-operation
Levanto product development has been guided by the requirements, needs and expectations gained from end-users worldwide. Our challenge is to adapt to the constantly changing technology and specialize in providing custom drilling bits tailored to individual requirements. The commitment to quality, consistency and service has allowed Levanto to build long term customer relationships.
---
First class raw materials
Levanto engineers, design and produce in their state of-the-art facility located in Finland using the latest manufacturing and metallurgy techniques. The expertise in product design, engineering and manufacturing has placed Levanto at the forefront of diamond drill bits.
---
A responsible and sustainable company with quality throughout production
Our goal is to constantly improve the quality of our products and service; throughout all the stages of the production chain, to ensure competitive products.
Levanto standards have been developed to comply with the ISO 9001 quality system and as an environmentally conscious company Levanto production quarters follow the requirements set out in the ISO 14001 environmental management system.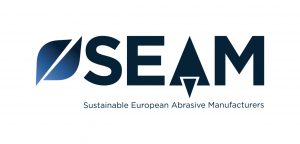 Levanto Oy, parent company and head office, is a proud member of the SEAM Program. SEAM is a European program focused on sustainability: SEAM – Sustainable European Abrasive Manufacturers. The program was launched in January 2020 and the objective of the SEAM program is to support and assist abrasive manufacturers on their way towards sustainable growth and sustainability improvements, mostly in production and distribution. To be approved into the program, all the member companies had to meet a series of minimum requirements organized into the three fundamental pillars of sustainability: environment, labor and economy.